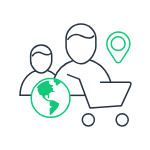 Accept Payments
from Anyone, Anywhere
Our hosted checkout offers 15 languages and 87 currencies, so you can offer a localized buying experience for your customers, whether they're in Pakistan or Peru.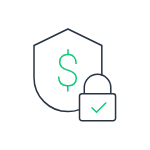 Sell Safely
and Securely
2Checkout goes beyond the standard address verification and CVV check. At 2Checkout, we uphold over 300 standards that every transaction must pass through in order to be completed. We make sure that your business is safe so you can focus on what's important – growing your business.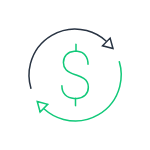 Switch Quickly
and Easily
We make the move to 2Checkout a virtually seamless process, so as not to interrupt the flow of business and ensure that your customers can continue to purchase your product.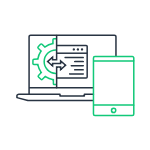 Integrate Checkout
Process Smoothly
Your customers' purchase experience will be consistent with your website and responsive to their device - all with little to no coding on your end.