Free E-Book
"Turn Website Visitors into Buyers, Part One"
Increase your shopping cart conversion by applying these 5 psychological principles to your cart.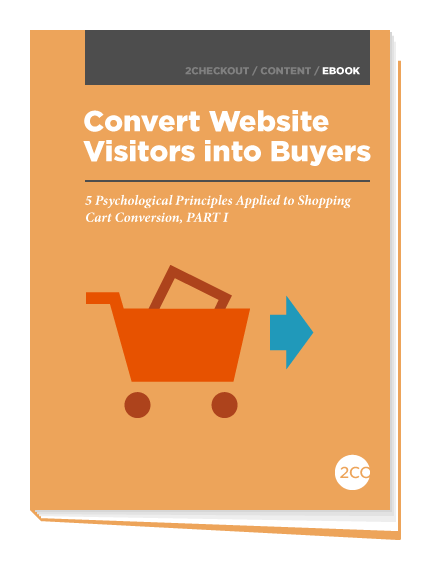 Chapters

#1 Introduction


#2 Product Context


#3 Impulsivity


#4 Cognitive Dissonance


#5 Confusion


#6 Channel Preference


#7 Conclusion
Mastering shoping cart conversion is not an art, but a science. Expert marketers use psychological principles daily to elicit desired responses from us. What if you could use these principles to reduce shopping cart abandonment and increase sales on your site?
In ''Turn Website Visitors into Buyers,'' we dive into the first 5 of 10 principles that help to:
Reduce shopping cart abandonment by 10%
Increase incremental revenue by 7%
Drive recurring business from existing customers
To learn all this and more, access 2Checkout's e-book now by completing the form above.
View more e-books and other e-commerce material at our E-Commerce Academy.