2Checkout customers go global: X-Cart
Enabled with a global payment platform, X-Cart's international sales grow 500% over 9 years.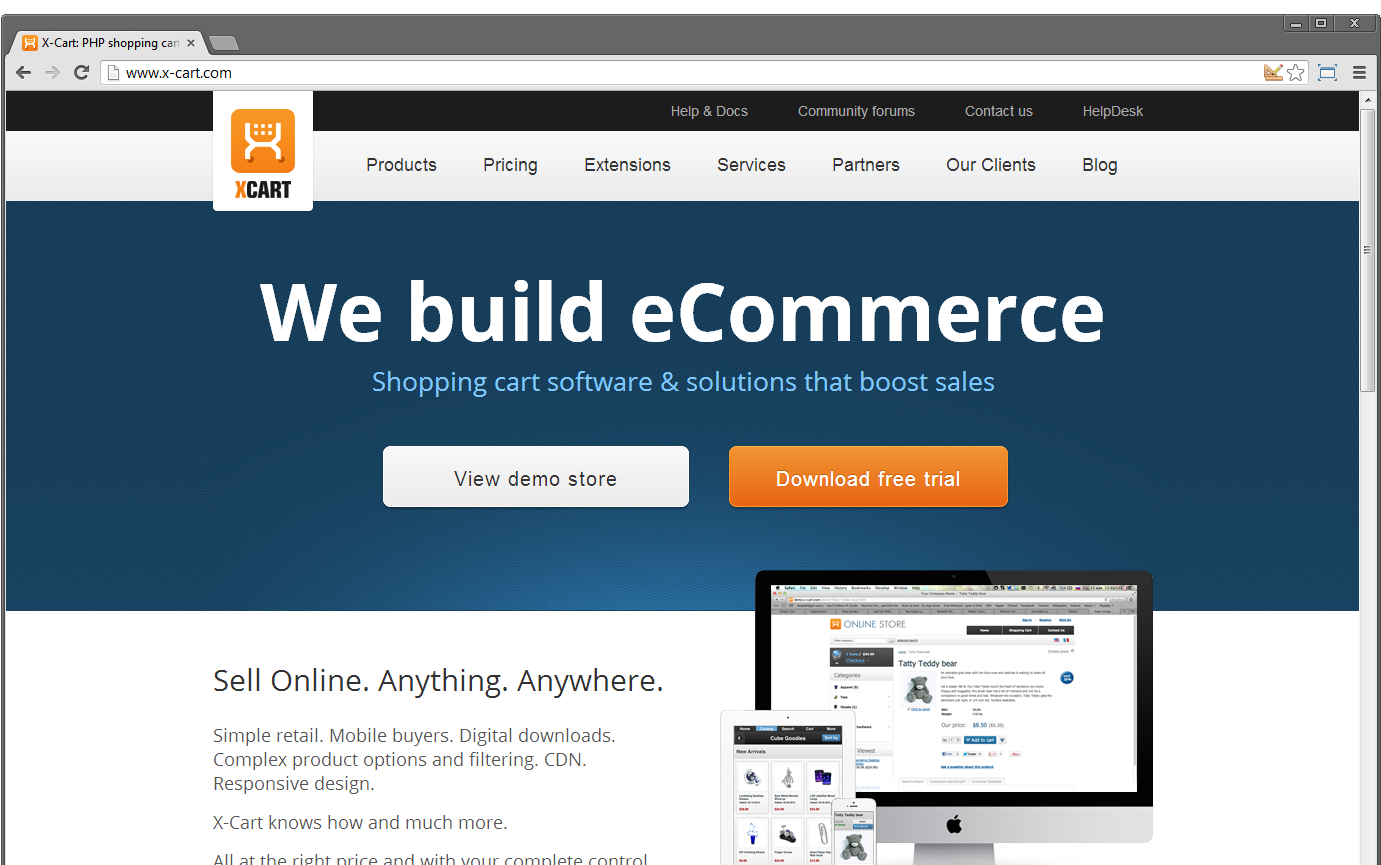 X-Cart, a shopping cart software provider that has been in business since 2001, was the first to offer a PHP-based shopping cart software solution. They serve over 30,000 online merchants in 111 different countries and employ over 100 personnel in their Cyprus and Russia offices.
Alex Mulin
Director of Sales and Marketing
X-Cart
In 2001, when the founders of X-Cart initially created the company, it was to be a development services company offering development of custom eCommerce shopping carts. But after being in business for only a year, they began noticing a pattern in their customers' request-Can you build a complete eCommerce website for us? According to Alex Mulin, Director of Sales and Marketing, X-Cart responded to the demand by reconsidering X-Cart's business strategy and in 2002, developed the first ready-to-use PHP shopping cart engine. The technology immediately made X-Cart a pioneer in the eCommerce industry, making it a vendor that merchants everywhere wanted, and needed, to work with in order to accept payments online.
At the time X-Cart launched its shopping cart, they accepted online payments by just two methods: Wire transfer and RegSoft (an e-commerce solution now owned by Digital River). Their sudden and rapidly growing global demand, along with the cumbersome and manual process required by these two methods to accept online payments, caused X-Cart to re-evaluate their payment solutions. They needed a solution that would allow them to reach the new global market that was opening up before them, and they needed one fast. Secondly, the popular payment method, PayPal, could not be offered directly from an online merchant in Russia, where X-Cart's headquarters exist. Recognizing the popularity of this payment method outside of Russia, they knew they needed to partner with a payment processing provider that would allow them to offer this additional payment option to their new international customer base.
Ultimately, X-Cart solved the problem by partnering with 2Checkout, a global payment processing platform provider.
"They [2Checkout] have been able to offer better conversion rates and ease of payment processing than any other provider we've tried..."
Once X-Cart made the switch to 2Checkout and abandoned their complex and manually intensive methods of payment processing, Mulin says the difference was immediately apparent. Finally, he was able to initiate a truly mass sale of his company's product.
With 2Checkout, X-Cart was also able to improve their checkout process, removing unnecessary steps and offering multiple language and currency options. This made it easier for a global customer base to buy from them. They integrated their own Helpdesk system with the 2Checkout processing system, giving them easy access to the 2Checkout data from the Helpdesk this enabled them to marry the data and create meaningful reports to be used to make educated business decisions, something they were unable to do before.
Lastly, X-Cart was also able to enhance marketing and sales campaigns through discount coupons. Previously, they had been unable to do so because of their manual processes. Creating, distributing, and tracking discount coupon codes was not something that could be done at a grand scale with their previous methods. This ultimately increased their sales.
X-Cart remains a user and partner of 2Checkout payment processing, since the relationship began in 2005. "They have been able to offer better conversion rates and ease of payment processing than any other provider we've tried," states Alex Mulin.
"We [X-Cart] found a partner in 2Checkout who could accept credit card payments from customers all over the world, while offering affordable processing rates."
Learn how 2Checkout can improve your customers' buying experience.
Start by connecting with one of our friendly representitives!
Connect With Us