Free E-Book
The Big Book of Selling Internationally
Learn to reach your target market online, wherever it may be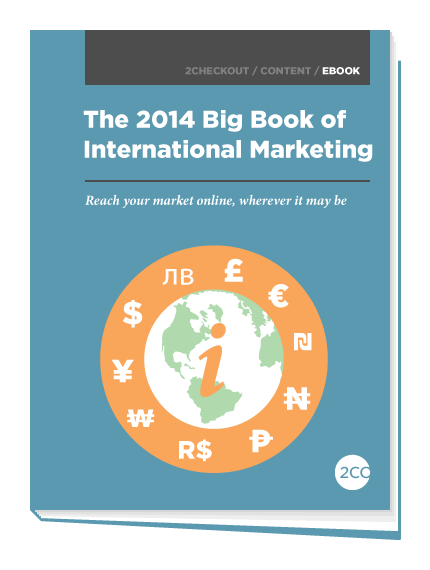 In the past few years, the e-commerce industry has spread over new geographies and technologies, generating more than one trillion dollars in sales. There's never been a better time for an online company to take advantage of the tools and strategies designed to help businesses attract new international markets.
Targeting distant markets demands time, consideration, and research to get the most from your money spend. Thie e-Book provides not only the rules for setting up a site that can't be ignored, but also teaches you:
How to set up a new domain for a new international market
The necessarily safeguards to prevent fraudsters from sneaking into you site
How to save thousands of dollars in returns with one simple step
The right way to pick the best paid advertising terms
How to design a call to action that will get your visitors buying
View more e-books and other e-commerce material at our E-Commerce Academy.